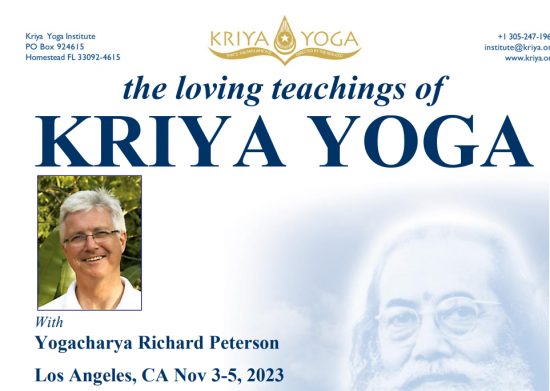 Our Kriya Initiation Weekend begins November 3rd with a Public Lecture given by Richard baba on Friday evening at Emerson Unitarian Universal Church, followed by Kriya Initiation on Saturday and Sunday, November 4th and 5th at Rancho Providencia in Chatsworth.
If you are interested in joining us to brush up on your techniques, engage in your practice, and soak up the sacred energy, you will have to make a reservation in advance, as space is limited, so don't wait!
If you plan to participate, please note that a $20 donation each day is recommended for lunch. You will need to bring your own blanket or whatever you choose for meditation and wear comfortable clothes with layers due to the changeable weather forecast. Walking shoes are recommended as the ranch has uneven ground.
Please click on the flyer below to view the full PDF and take the time to send it to anyone you know who is ready to receive Kriya Initiation. If you could print the flier and post it in your community, that would be great!
Thank you for your continued loving support.
Love, Love, Love,
Kriya Los Angeles